Business Development Executive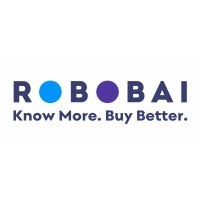 RobobAI
Sales & Business Development
Pune, Maharashtra, India
Posted on Saturday, November 11, 2023
ROBOBAI www.robobai.com is the leading AI-powered spend analysis solution on the market and Gartner Cool Vendor 2019. Robobai is a business intelligence platform that delivers a 360-degree view of spend and deep insight into suppliers. We are the only Analytical platform in the market that combines saving insights, identifies supply chain risks, and provides visibility of ethical impact of organization spend. Founded in 2018 we are in high growth mode with active plans now to penetrate further into the US market. This is an exciting opportunity to be part of that growth story and be part of the founding team.
This is an exciting opportunity to be part of that growth story and be part of the founding team. You should join us if you can think independently, be creative, and want to enjoy the opportunities for growth provided by a start-up.
What We Offer
Ø Flexible Working Environment
Ø Exposure to cutting-edge technologies and mentoring from industry leaders.
Ø Ample opportunities to learn and grow.
Ø Generous Pay Package.
Ø Paid & Sick Leave.
Ø Insurance Benefits.
Ø Company Stock options (ESOPS)
What will you be doing?
Robobai is looking for a Sales Executive to oversee and carry out all aspects of the sales process, including prospecting, building partnerships, adding new logos, and closing deals.
You will work closely with the head of Alliance and the Sales Head to support sales revenue targets for the Australian and US markets.
You must come up with compelling messaging, positioning, and competitive differentiation methods in comparison to our competitors.
Consult the Product Manager and Sales Manager to stay updated on new modules and products.
You will drive high-level demos and accounts through different sales stages.
You would be responsible for driving opportunities through the partner channel.
You would be responsible for generating cross-sell opportunities.
would oversee driving Sales conversion Ratios by using intriguing strategies, like automation, and training.
What We're Looking For
Candidates should have a minimum of 3 to 5 years of relevant experience in a Sales environment, preferably in a global SaaS/product company.
Excellent Communication Skills (Written and Verbal), proficient in MS products (particularly Word and PowerPoint)
Confident, articulate, and with the seniority to present to, and engage, a range of stakeholders including C-suite of $bn + global companies.
Proven experience in a product-based agile delivery environment, with a balance of innovation and execution.
Ability to run customized workshops and seminars.
A high level of commercial awareness and the ability to identify opportunities, structure a proposal, and write a compelling business case.
A driven, ambitious, and motivated individual who is a self-starter and can work on their own initiative.
Knowledge of procurement processes and environment is an added advantage
Bachelor's degree in computers, Information Technology, or similar.
Experience working in IT company is must.
Where will you be working?
Pune Office
If this sounds like you, we would love to have a chat. Please submit a CV and cover letter addressing the above criteria to rmunje@robobai.com
ROBOBAI is an equal opportunity employer, promoting diversity and sustainable business practices.