Legal Counsel - Commercial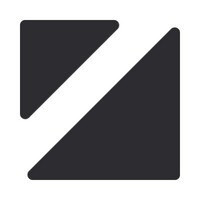 Zepto
Legal
Posted on Wednesday, August 16, 2023
About Us:
Zepto is a rapidly-scaling provider of real-time, account-to-account payments solutions for merchants, and is reimagining the way money moves through the always-on, digital-first economy.
Our growing team across Australia allows for like-minded, talented, passionate people motivated to help us deliver on our brand promise to #LevelThePayingField
At Zepto we believe in the power of positive human experiences, and that a deep sense of belonging creates cohesion in our culture. So, even in a remote-first team, you will be a contributor and custodian of that culture. You will also enjoy solving complex problems, and play a key role in creating something truly special as we focus on delivering 'a better way to pay' at Zepto.
#WishYouWereHere
The Legal Team
Zepto's Legal Team is focused on working with the business to build resilience, drive growth and guide the future state - through timely, thoughtful and practical advice, implementation and direction
The Role You'll Play
As our Legal Counsel with a focus on corporate and commercial projects and business activity, you will have the opportunity to play a significant role in Zepto's success.
Reporting to the Senior Legal Counsel (Commercial), your focus will be to support Zepto's commercial and corporate legal obligations and work closely with our Commercial team to negotiate and close enterprise deals that support a win/win scenario for both Zepto and our customers and drive our long term sustainable growth.
You have experience working in a fast paced environment where you've gained experience providing high quality legal advice with a focus on enterprise commercial agreements.
Working in a start-up, means you get the opportunity to flex your skills in a variety of ways. We are agile and always willing to roll up our sleeves to get things done. You can, however, expect your day to day to be involved in the following:
Contract drafting, commercial negotiations and legal advisory in relation to a wide range of business transactions, including customer contracts, distribution arrangements and supplier contracts;

Prepare, advise and review of financial service disclosure documents;

Advise and review external facing commercial and Marketing materials in addition to corporate materials;

Provide legal support to major commercial or corporate projects such as potential capital raising opportunities including equity/finance structuring options;

Provide legal advice in relation to commercial or corporate disputes and litigated matters;

Provide legal advice and negotiation assistance for partnership deals;

Provide legal support on RFI and tender responses;

Provide advice to People Team on employment agreements, ESOP, Incentive Plan and employee disputes;

Design and provide training to internal stakeholders on legal issues and contribute to upskilling our Commercial and wider team in their legal aptitude and obligations;

Assist with design, implementation and maintenance of legal policies and procedures; and

Assist with legal team operations and projects.
What You'll Bring to the Table
You're a highly motivated lawyer who thrives in a busy, high-volume, competitive commercial market where priorities often change. You are comfortable picking up something and running with it, while having the awareness to escalate matters as appropriate. You proactively keep abreast of legislative change and can advise on the impact of change to the business.
You must have tertiary qualifications in Law and hold a current practising certificate in an Australian State or Territory.
You will bring 4+ years of legal experience to the team gained ideally within an in-house commercial or corporate environment where you have worked with large enterprise and commercial deals. You will have first rate contract drafting skills, and a demonstrated ability to negotiate commercial contracts. You demonstrate knowledge in commercial and corporate legal requirements applicable to the financial services industry and/or enterprise sales in Australia.
You're collaborative, communicate with impact and are driven to deliver results for Zepto and our customers.
What's on Offer:
Headquartered in beautiful Byron Bay, Zepto has an inspiring Founder story and is a customer-focused, culture-first organisation.
We're all striving to achieve our mission of enabling a better way to pay for consumers and merchants and do so while fostering an inclusive culture where you will work with and learn from world-class talent in their areas of expertise.
This role can be based anywhere in Australia as we work remotely but you'll feel connected through our various initiatives and be supported by great leadership to learn and grow. If your preference is to work hybrid or in an office, we have hub locations in Byron, Sydney and Melbourne.
We have a supportive learning environment, with access to an individual learning benefit to ensure your curiosity and learning is a priority. You will have access to an Employee Assistance Program, paid parental leave and be eligible for inclusion in our Employee Share Option Plan.
Apply today to express your interest.